Posted by Elyse Cruz on Sep 21st 2019
BMW's E70 X5 carries either the N63 4.4L bi-turbo V8 (xDrive 50i) or the N55 3.0L inline-6 turbo xDrive35i (M57 for you diesel guy's and gals). The N63 engine is a massive assembly - sitting on the same frame and front end suspension components that also carry its smaller N55 brother.
E70's equipped with standard suspension are known to encounter premature wear and tear on vital front end suspension components. From struts to control arms, its likely your front end noise is related to one of many suspension items. In this post, we'll cover the front sway bar bushings for X5's equipped without dynamic drive package.
BMW does not offer the front sway bar bushing separately. Yes, this means if you'd like to swap out the sway bar bushings with a Genuine BMW part - you cant. The good news, Powerflex comes to rescue and offers a polyurethane bushing in addition to a race spec bushing for an even tighter spec over there poly bushing.
Technically these bushings are serviceable - but depending on the current condition them, it can and will quickly become a tedious task. The stock bushing is molded around a metal casing that is secured to the sway bar itself. Removing the old bushing's will require a variety of tools to remove the debris from the sway bar. In our case, we ended up having to cut the stock bushings to eventually have enough leverage to remove them from the sway bar. Removal of the splash shield, stiffening plate, electrical fan, coolant pump and heat exchanger are required to gain access to the securing cup for the bushing's.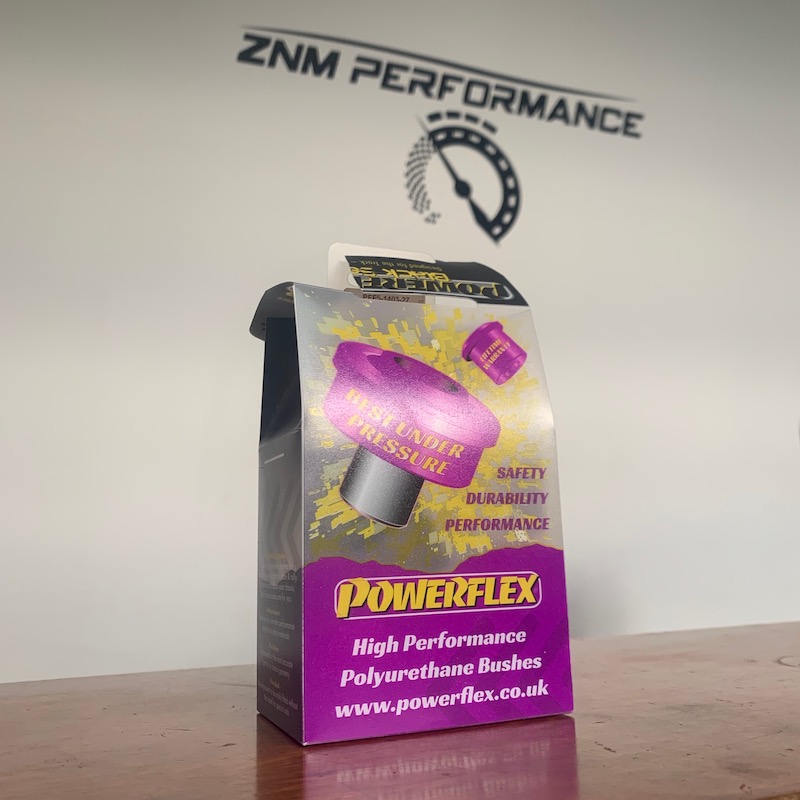 (PowerFlex polyurethane bushing's unopened waiting for installation)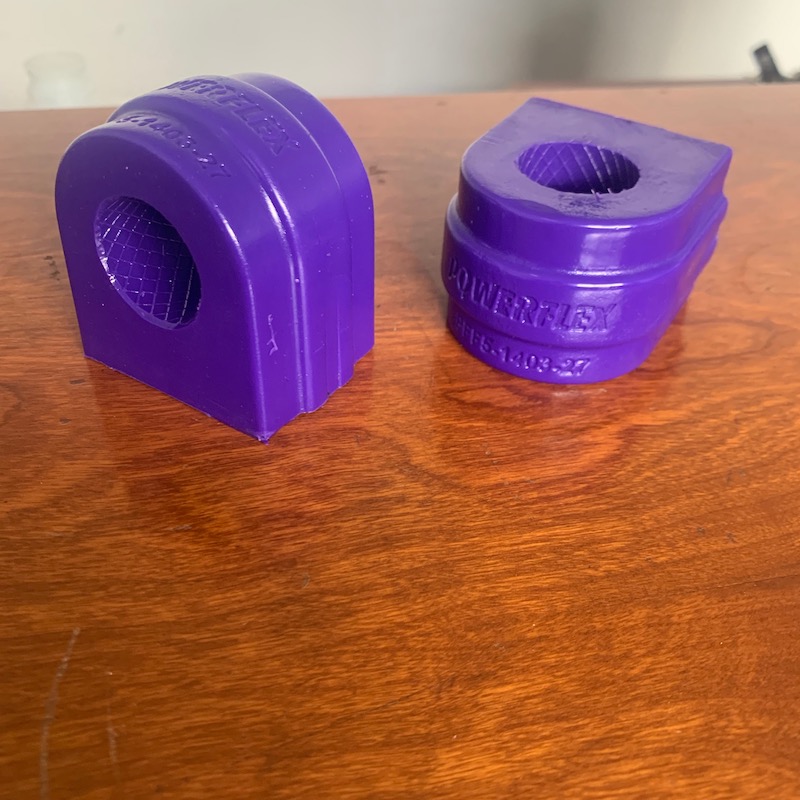 (PowerFlex polyurethane bushing's in classic purple color)
(Original Genuine BMW sway bar bushing's removed)
(New PowerFlex bushing installed and secured on sway bar)
(New PowerFlex bushing installed and secured on sway bar)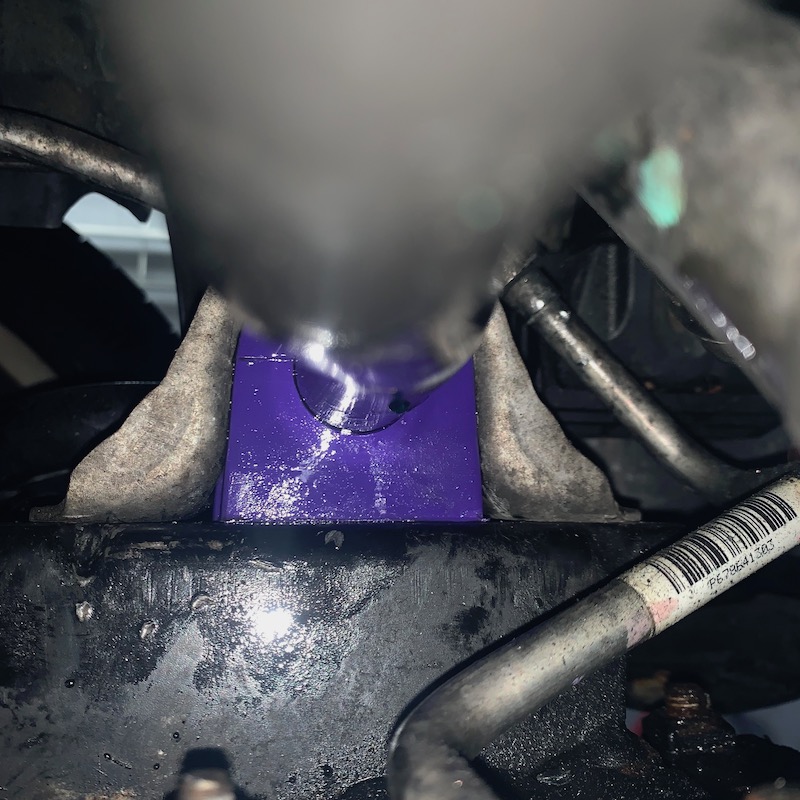 (New PowerFlex bushing installed and secured on sway bar)