Posted by Elyse Cruz on Sep 24th 2023

BMC Air Filters, hailing from Italy, is a renowned brand that's been at the forefront of high-performance air filtration since 1973. Recognized for their unique filtering cotton material drenched in low-viscosity oil, these filters are not only efficient at purifying incoming air but also enhance engine performance by minimizing airflow resistance. It's no wonder they've become a favorite in the motorsport world, being associated with prestigious events like Formula 1 and MotoGP. What sets them apart is the longevity and sustainability of their filters—they're washable and reusable, which is a boon for both the environment and your wallet. Over the decades, their meticulous attention to quality and innovation, coupled with insights from the racetrack, has seen their technology find its way into everyday vehicles. With a global presence, they've become a trusted name for both racing professionals and daily drivers alike.
Replacement Panel Air Filters
These are direct replacements for the stock filters in many vehicles.
Designed to fit into the vehicle's original airbox without any modifications.
They maintain the same form factor as the stock filters but offer the advantages of BMC's cotton filtering technology, which can offer higher air flow and better filtration than traditional paper filters.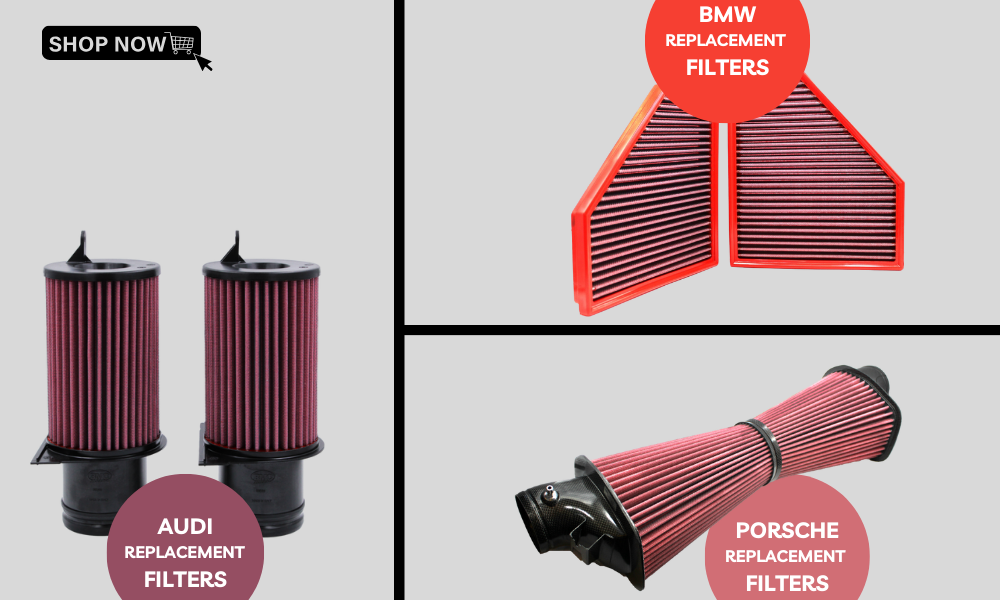 CRF - CARBON RACING FILTERS
Thanks to its extended filtration surface the airflow to the engine is in constant pressure.
The structure of the CRF is made of carbon fibre which interfaces directly with the original air-box, providing a perfect seal, easy mounting and reduced total weight whilst having excellent characteristics in terms of rigidity and mechanical resistance.
The filtering element is made of a special multi-layer filtration material in RACE configuration which is impregnated with low viscosity oil held between epoxy-coated (to prevent oxidation) aluminum mesh. This enables increased permeability and low air flow resistance guaranteeing highly efficient filtration.
The structure is conceived with the objective of withstanding the vibrations and heat produced in movement both in normal road and intensive track use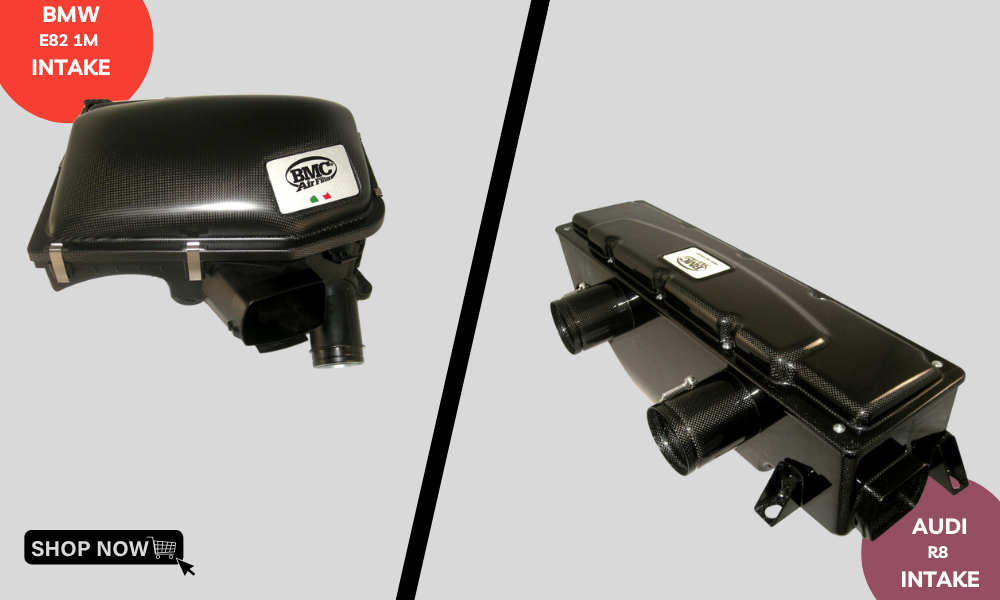 BMC Carbon Kit Supercar BMW M2/M3/M4 (G87/G80/G82)
The BMC "Carbon Kit" specifically for supercars is a more specialized and performance-focused air intake system developed by BMC Air Filters. BMC has been known for its wide range of high-quality air filters and intake systems, and the carbon kits are among the premium offerings tailored for high-performance vehicles.
Features:
Carbon Fiber Construction: The use of carbon fiber is significant because it's both lightweight and structurally robust. The material is commonly used in supercars and racing applications for its weight-saving benefits, which can directly translate to better performance.
Enhanced Airflow: The kits are designed to maximize airflow to the engine. Improved airflow can contribute to better combustion, which can result in increased horsepower and torque.
Temperature Regulation: Carbon fiber has the added advantage of being a good insulator. This means it can help in maintaining optimal intake air temperatures, ensuring that the air entering the engine is cooler. Cooler air is denser and can lead to better combustion.
Custom Design: Given that performance vehicles often have unique configurations and space constraints, the BMC Carbon Kits are often tailored for specific vehicle models to ensure the best fit and performance.
Aesthetic Appeal: Apart from functional benefits, carbon fiber components, including air intake systems, add an aesthetic touch to the engine bay, which is often appreciated by car enthusiasts and owners of high-end vehicles.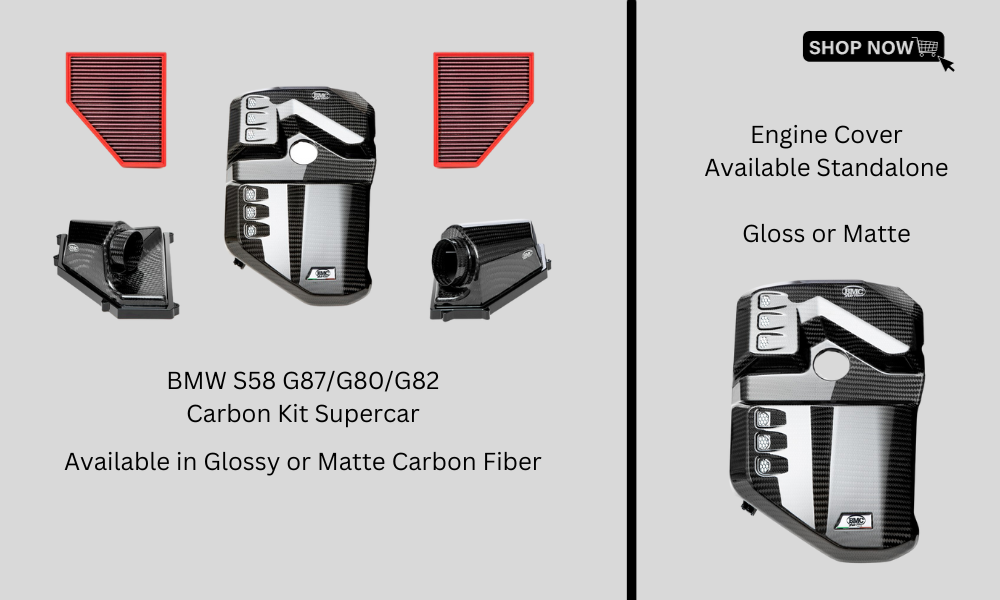 As always, feel free to reach out to us and speak with one of our specialist regarding which BMC part is the best fit for your vehicle.
We pride ourselves in offering the very best replacement car parts for your Audi, BMW, Mercedes, Porsche or Volkswagen. Being located in the heart of North Jersey in Pompton Lakes offers many of our customers the added convenience of being able to select an appointment to have orders picked up at our facility. If you're not local, no worries - we ship worldwide! Our lifetime guarantee on Genuine and OEM parts ensures your European vehicle remains on the road for years to come.