Posted by Elyse Cruz on Sep 5th 2022
The E70 X5 xDrive50i powered by the N63 produced between 2011-2013 are plagued with multiple issues ranging from oil consumption via the valve seals, to front driveshaft failures and fuel injector failures. This particular X5 is determined to stay on the road. Having recently had the entire engine replaced under warranty at the dealer, it's got a new power plant - but one important component that was reused - the turbo chargers. We reached out to non other than Vargas Turbo Technologies who offers a direct replacement program (stock units). We sent in a pair of stockers - and received some refreshed units! In this post, we cover the installation of the turbo chargers and the cam follower for the bank one high pressure fuel pump.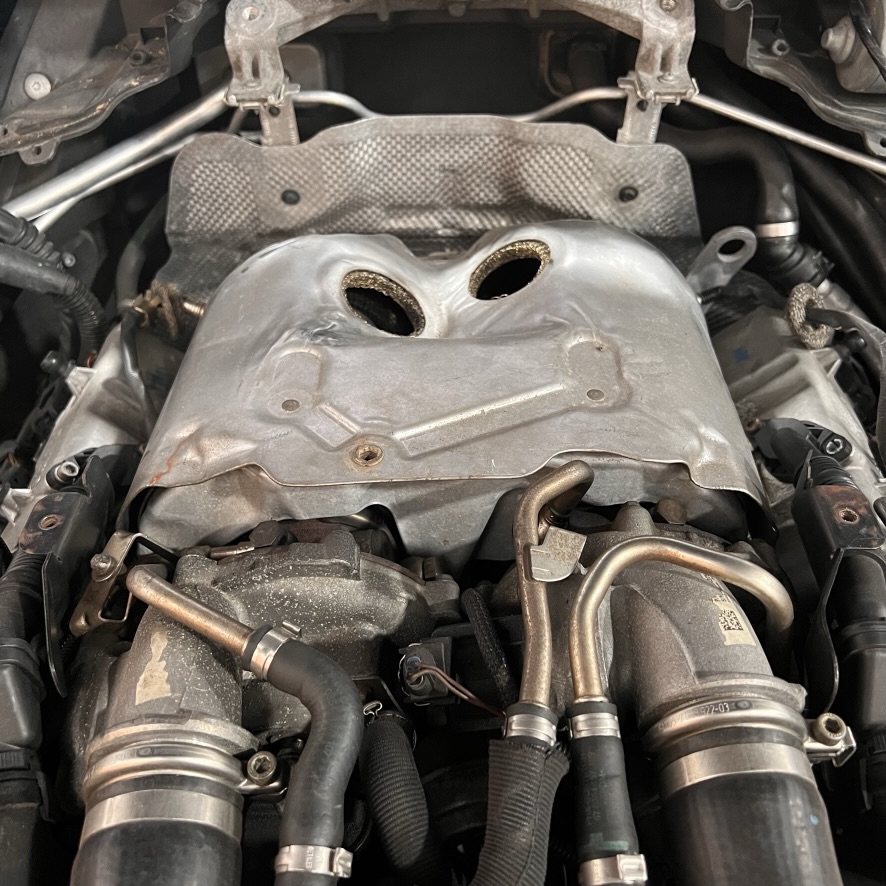 (Cowl, engine cover, front brace, oxygen sensors removed - stock turbos still in partially hidden by the heat shield)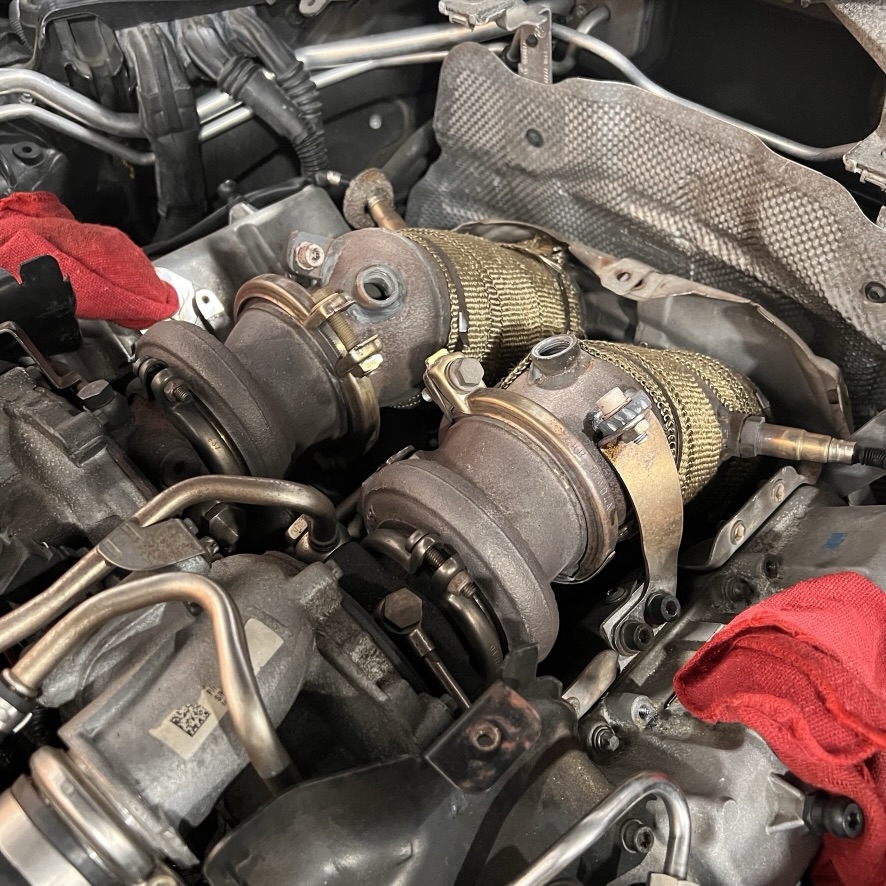 (Heat shield removed, we will do this job with keeping the catalytic converters in place)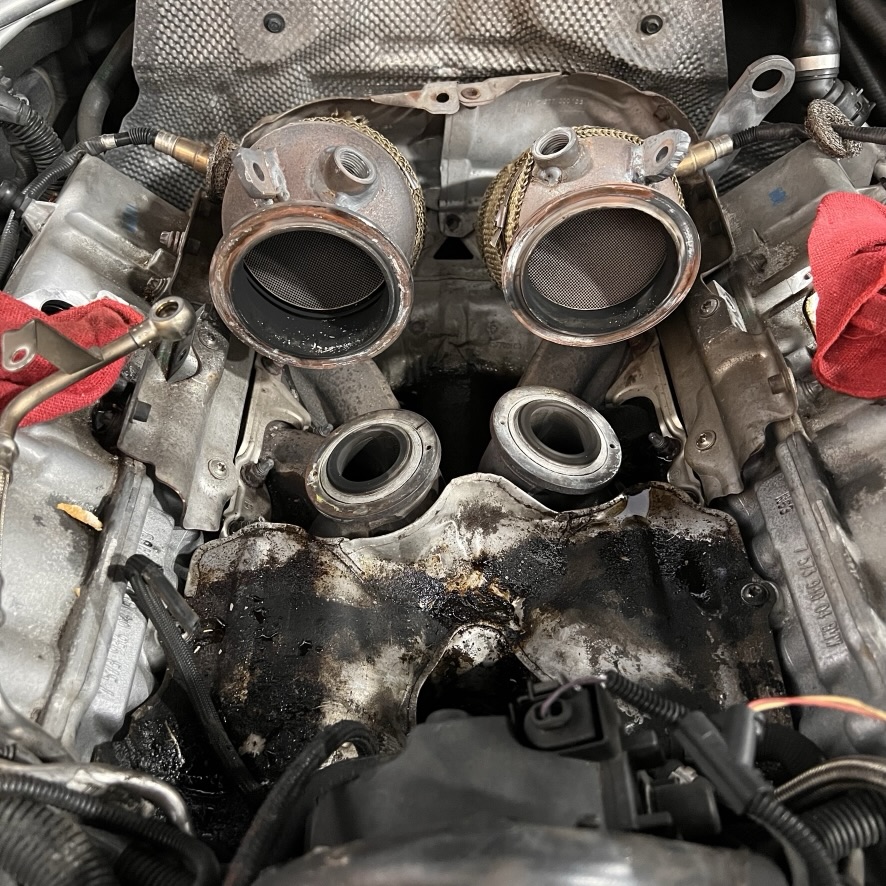 (We start with removing the bank 2 turbo charger first, then bank one. Look at all the oil that's been dripping from the center sections! Gross!
(Stock turbos out)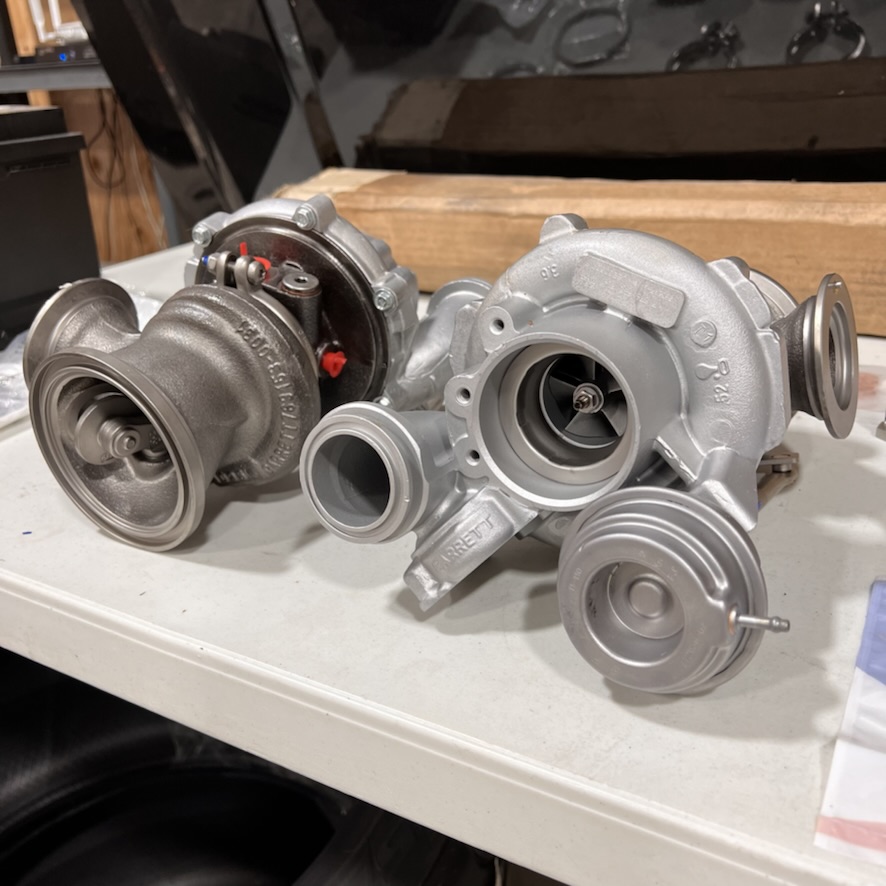 (Vargas Turbo N63 replacement units ready for their new home!)
(All new hardware was used. All feed lines were recently replaced, so new drains for coolant and oil were swapped in. New banjo bolts, gaskets, o-rings, and gaskets for turbo to cat and turbo to manifold along with accompanying V-Band clamps)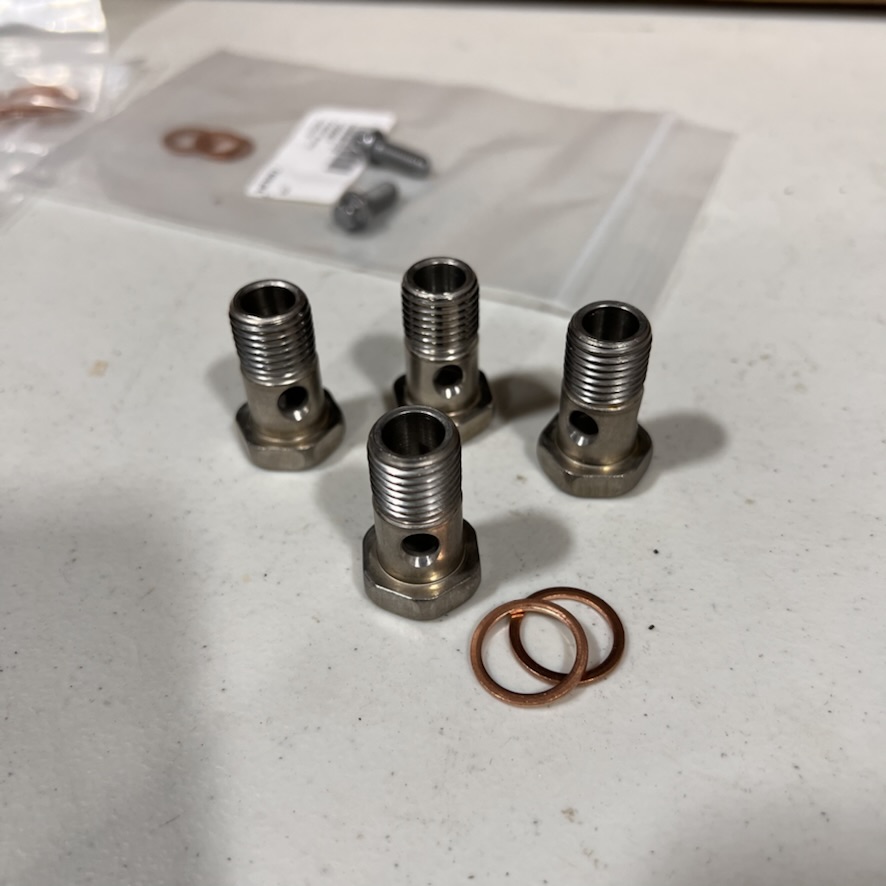 (New banjo bolts for water lines)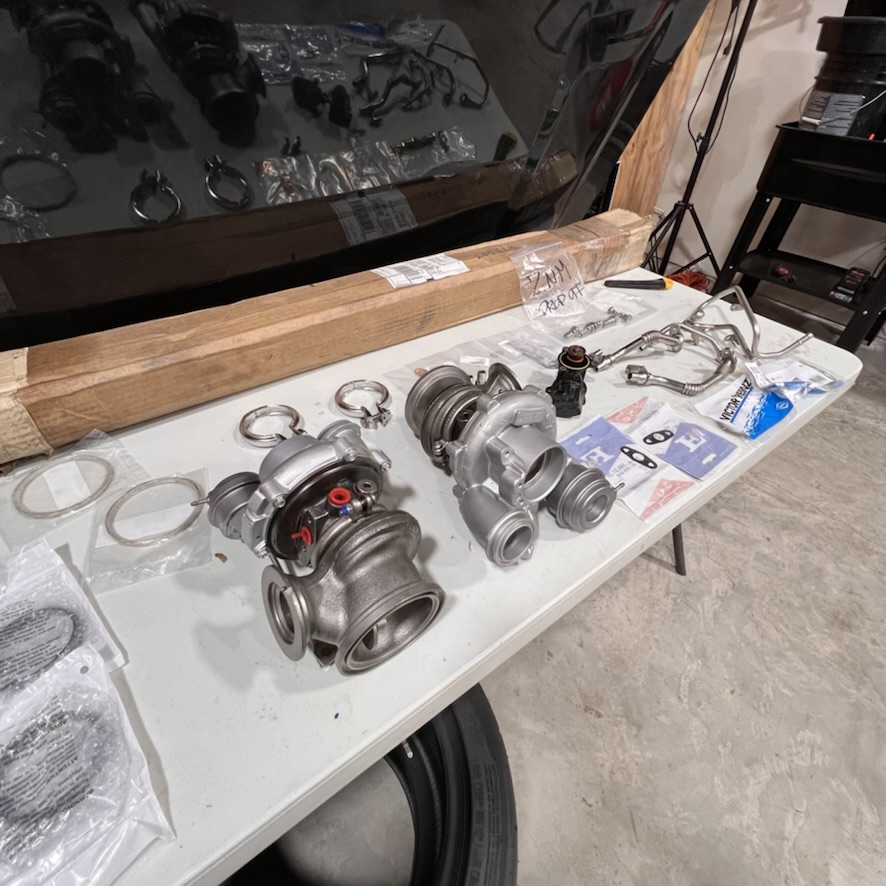 (Supporting hardware is key here. This is a labor intensive job, so best to get everything done in one shot)
(Cam follower we spoke about earlier. Bank 2 was already replaced - bank one being done this time to see if noise from HPFP quiets down)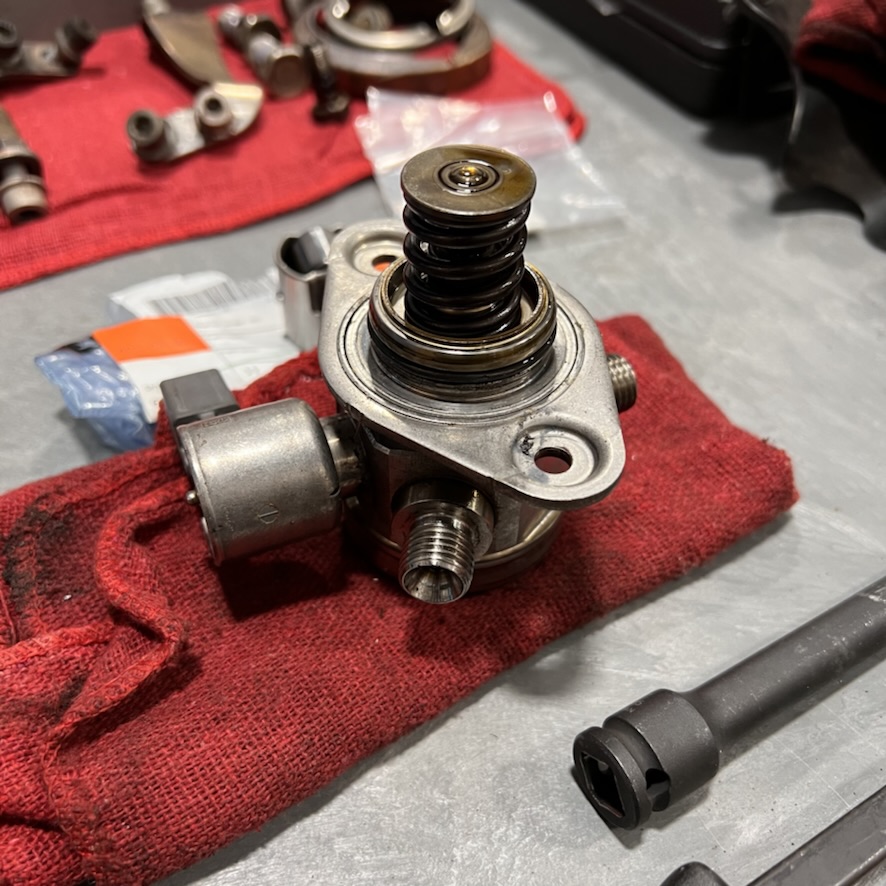 (High pressure fuel pump removed)
(New cam follower installed)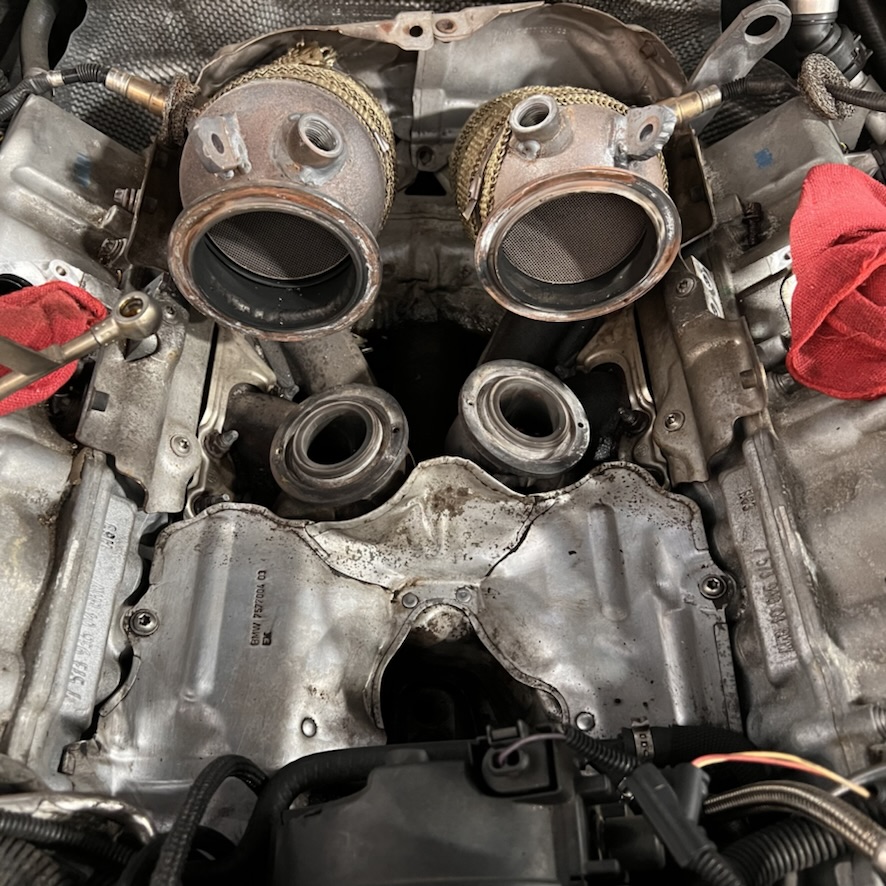 (Heat shield cleaned up)
(Installing new gaskets on turbo chargers)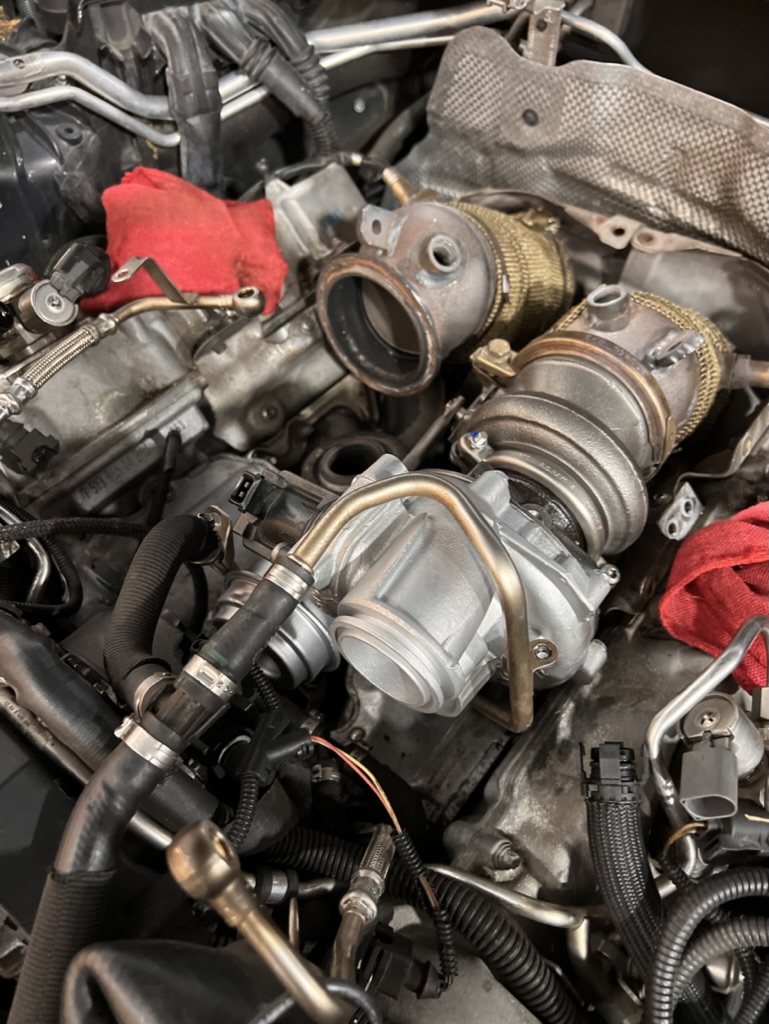 (Bank one turbo charger installed)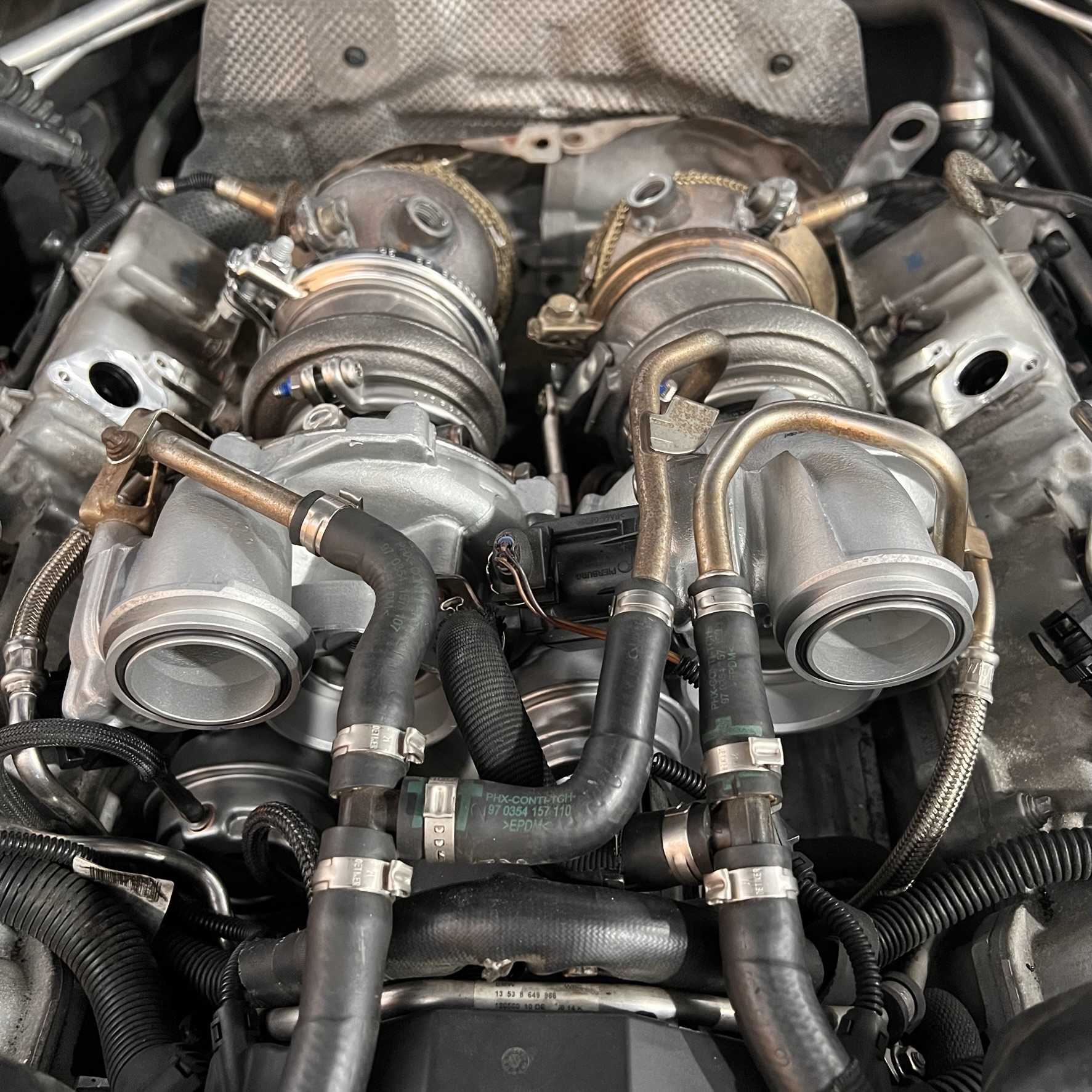 (Both turbo chargers installed!)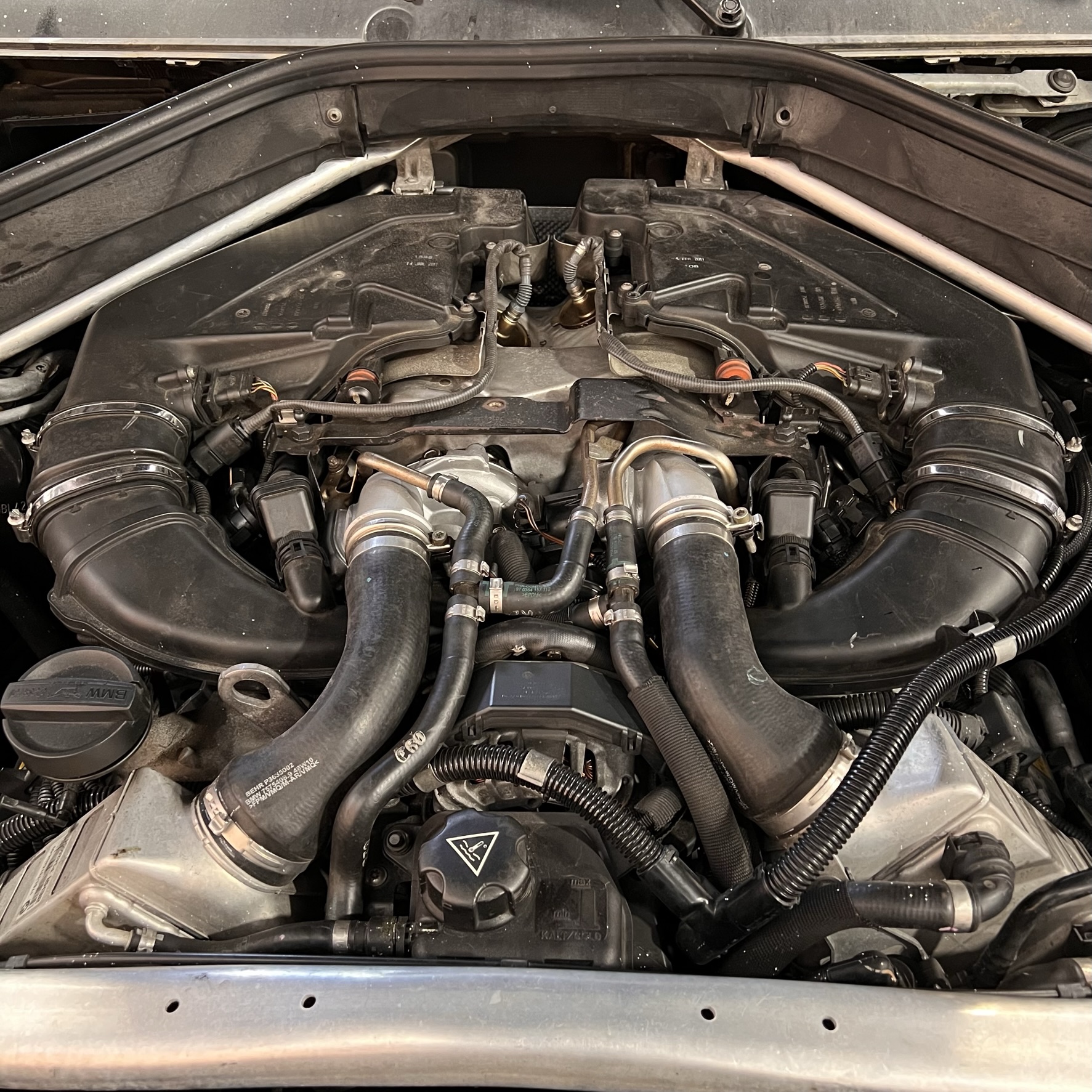 (All supporting ancillary hardware reinstalled with intakes, strut brace and cowls. Engine cover purposely left off to check for leaks prior to test driving)
We carry a wide array of Genuine, OEM & performance parts for your N63 powered BMW. Feel free to reach out to one of our specialists for assistance with any of your parts needs!