Posted by Elyse Cruz on Jun 17th 2019
This warrior 323i came in with some concern's that other repair shop's just couldn't seem to pinpoint. Customer complained that while at idle the vehicle would turn off randomly, including a newly acquired humming noise when coming to a stop. When driving the vehicle under load, no issues. She gets up and goes without any hesitation. Customer noted that when removing the oil cap with the engine running the humming noise would disappear.
In addition to the drivability concerns, this M52 was logging fault codes just for lean fuel trims across both banks - no misfires either. We suspected a massive air leak somewhere in the crankcase. This particular 323i was put thru the ringer recently racking up almost 100,000 miles in just three years for a total of ~182,000 miles as she sits.
To avoid any confusion on the diagnosis side, instead of running any test plans with ISTA, we decided to kick it old school and start with a simple smoke test first and foremost. Sure enough, the air leak was suspect. This M52 had a cracked valve cover. Unable to source the O.E part for this repair- we utilized a Genuine BMW valve cover for the repair.
---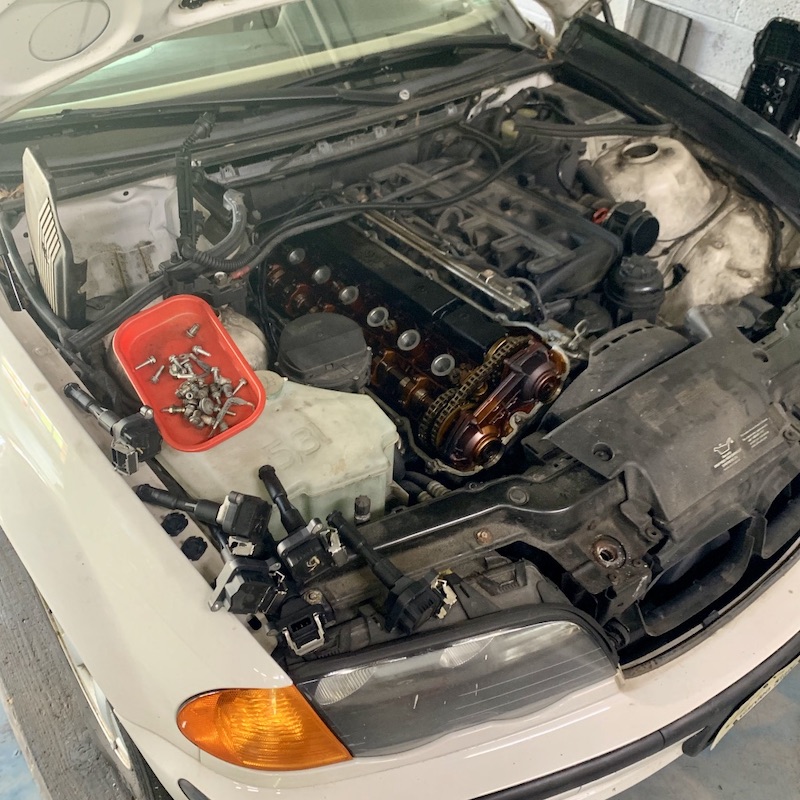 (M52 top end looking GREAT for 181,000 miles at 20 years old)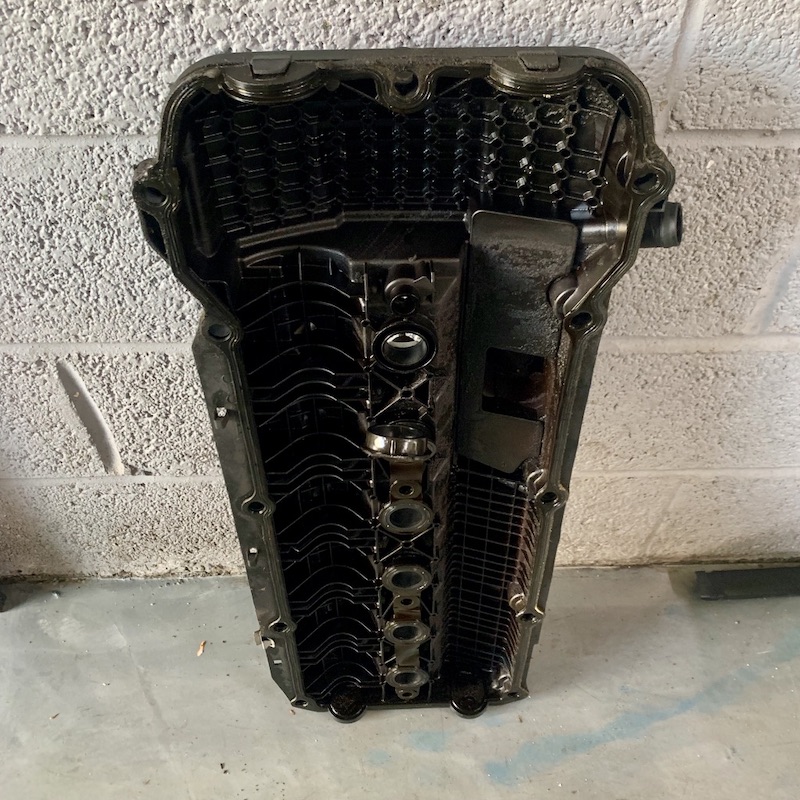 (Crack in cover by breather valve on old cover)